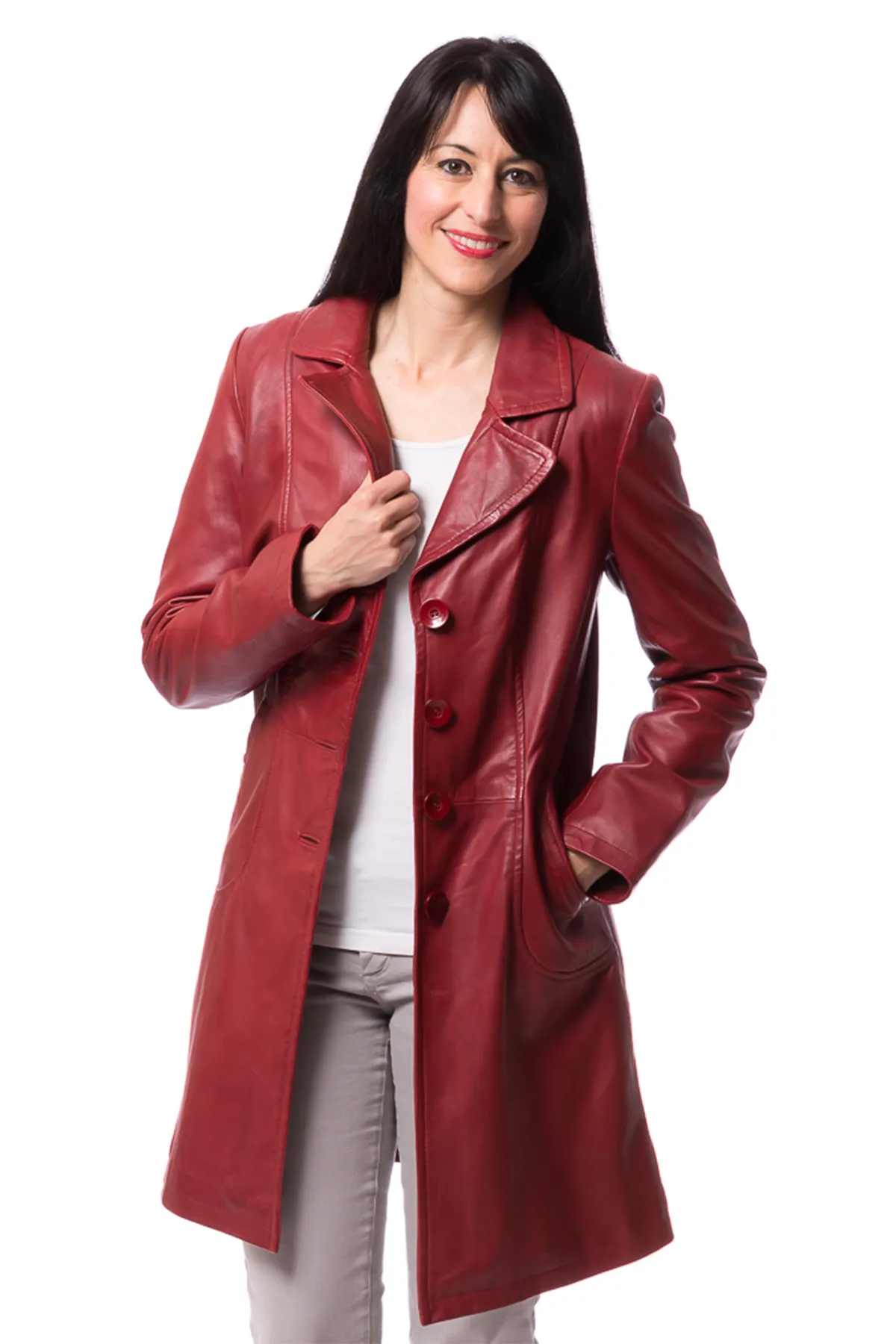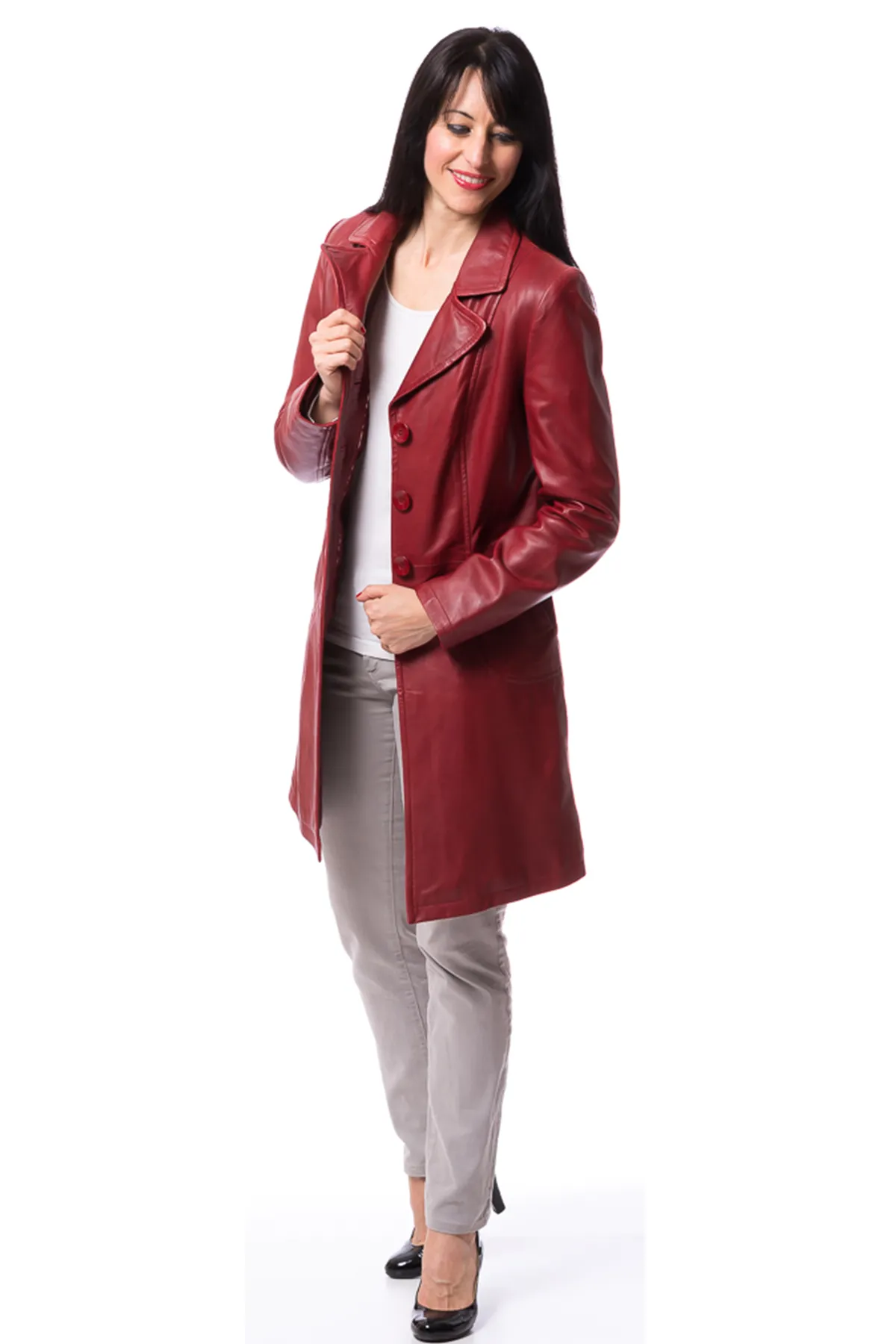 Kim Krupa Burgundy Full Length Sheepskin Leather Trench Coat Womens
$199.99 – $229.99
10 guests
are viewing this product
Free Shipping to US & Canada
Returns :
30 Days Easy Returns
Today's Offer – Take $15 OFF
[contact-form-7 404 "Not Found"]
KIM KRUPA BURGUNDY FULL LENGTH SHEEPSKIN LEATHER TRENCH COAT WOMEN
The Women Sheepskin Leather Trench Coats are one of the most incredible leather pieces of clothing in fashion. In their category The Kim Krupa Burgundy Full Length Sheepskin Leather Trench Coat for women is a classical piece that maintains a balance between style and comfort.
Its design is customarily produced using 100% real sheepskin leather material that provides reliability, durability, and is waterproof too for the rainy season. The Super Jackets have designed it with advancing its military look to a stylish look. Its sleeves are full length. The collar is styled with a decent and simple coat collar style and its front has a button closure to make it look elegant. Its bold burgundy color is making this trench coat look extra hot. Comfortable, splendid, and simple to wear, Kim Krupa Full Length Sheepskin Leather Trench Coat is a wardrobe essential for every women out there.
Jacket features:
Costume type : Kim Krupa Burgundy Full Length Leather Trench Coat Women
Material : 100% real sheepskin leather
Color : Burgundy
Front : Four Button Closure
Thigh Length
Collar: Coat Collar
Sleeves: Sheepskin Leather
Masterful stitch work
Pockets : Two side pockets
Warm and Comfortable